Paul Pakau
Demand Manager, Abbott Nutrition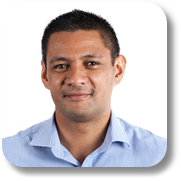 Due to significant changes in the Abbott Nutrition distribution model, supply and demand management has evolved into an incredibly complex process. Forecasting 100+ products at a granular level of 30 demand points across a 28-month horizon, combined with individual product lead times and varying inventory targets, led to immense challenges in this aspect of the business.
As our business continued to go through several changes and improvements, we found that there was no single 'stock-standard' solution available to manage the individual requirements of the process. As a result my team and I persevered with managing this using Excel spreadsheets, drawing on thousands of columns and rows of data with data sources including sales managers, product managers and warehouse and inventory stocks. This became increasingly complex, time-consuming and labour intensive. Given our short planning cycle, time constraints and the manual nature of this process, data integrity and process efficiency were quickly overshadowed by worker fatigue and human error.
We consulted East Software about the problem, and they developed a customized solution that automates the demand forecast, inventory planning and supply ordering system. This reduced the process output time from 3 days to less than 3 hours per month. Improved efficiency was accompanied by improved accuracy and confidence in the numbers the system produced. Furthermore, this enabled the team to support Abbott Nutrition with improved strategic planning in place of complex administrative non-value added activities. Abbott Nutrition senior management are now provided with improved efficiency, profitability and accuracy in this most critical aspect of the business.